Learn how to search your customer database for an individual customer.
You may need to look up a customer without having all their information on hand. Breadstack's customer module lets you search your store's customer list using a number of different identifiers.
To find a customer quickly, navigate to Customers > All Customers. You'll see a number of search fields at the top of the screen. The group of fields to the right, under Customer Info, are the most useful for finding individual customers.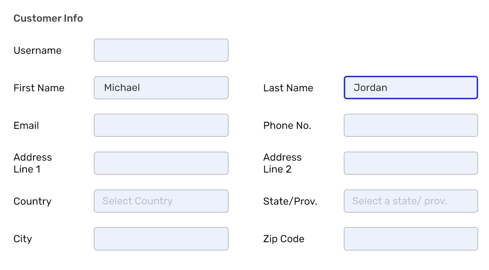 You can search using one or more of the following:
Username
First name
Last name
Email
Phone number
Address
To further narrow down your search, try inputting:
Country
Province/State
City
Postal Code