If you have a WooCommerce store with the Composite Product plugin, you can create and manage "build-your-own" products in Breadstack.
Note: This process is only available for WooCommerce stores with the Composite Product plugin. Cova stores cannot create composite products.
If you have the Composite Product plugin in WooCommerce, you can offer your customers the opportunity to build custom products by combining multiple product components.
In the skateboard example below, each of the individual items (decks, trucks, wheels, etc.) are available to purchase individually, but the store also lets customers select them as component parts of a custom skateboard.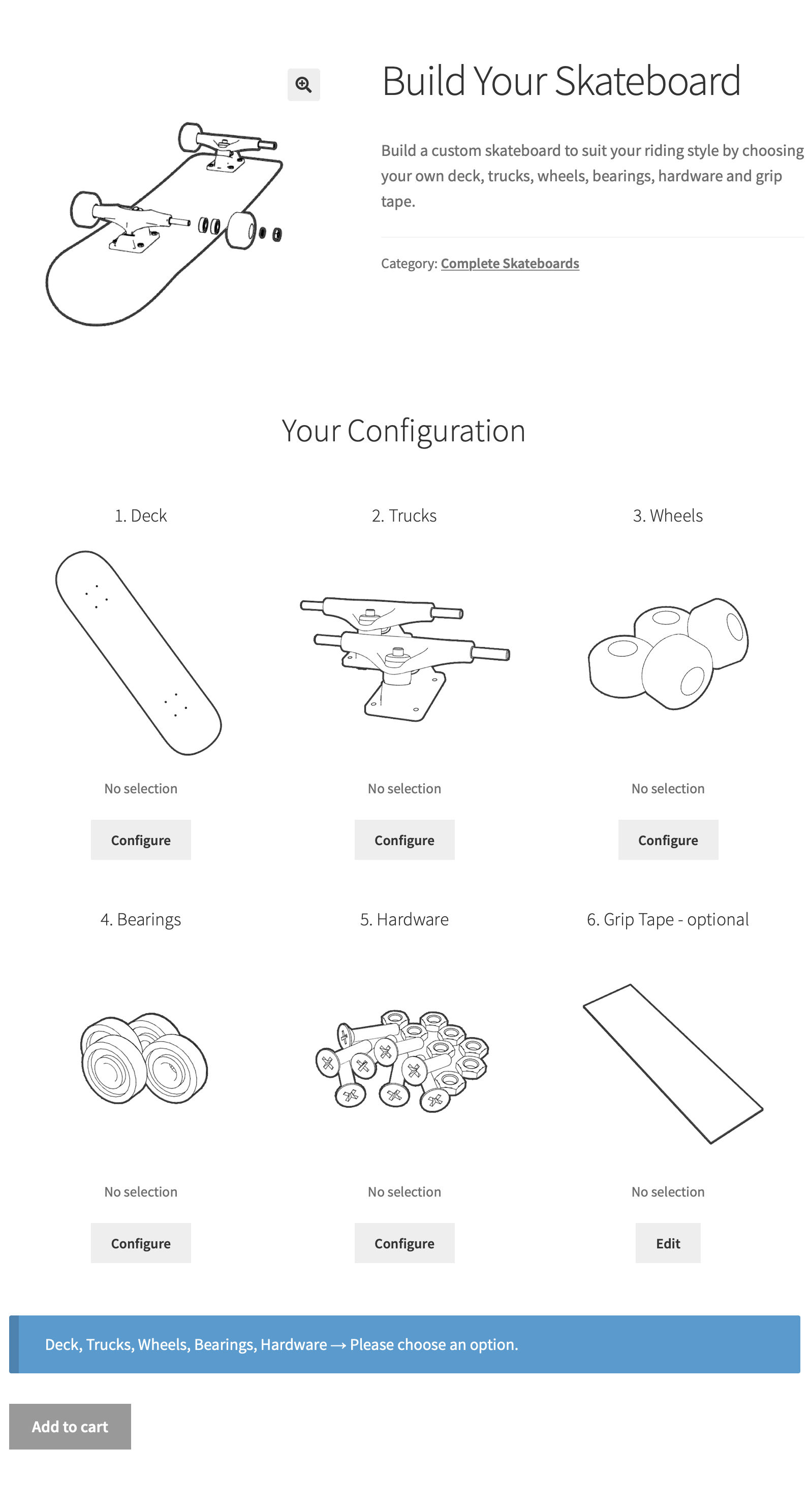 Navigate to Products > All Products and select Add New Product.
Fill in the product's Basic Information, and set the Product Type to Composite Product.
Under Components, select a Layout and Form Location. This will determine how the customer goes through the customization process on the product page.
Select a Catalog Price. You can choose to display a single price based on the components you set as defaults (in step 6). Or, choose "Calculate from/to" to display a price range between the most and least expensive of all the possible configurations.
Click +Add New Component.

Give the component a name (e.g. "Wheels").
(Optional) Write a short description of the component.
Select an image that represents the component. Once a customer selects a product option for this component, the product image will display instead.
Choose Component Options. These are the products customers can choose for this component.
Choose one product to be the Default Option. This product will be pre-selected when a customer first views the component.
Set Min Quantity and Max Quantity. These numbers refer to how many products from each component type the customer must select.