Learn how to change the description that appears on a product page.
When you add a product to your website, you have the option to write a product description - the blurb of text that appears on the product page. A good product description clearly showcases the benefits of the product and makes visitors excited to purchase it.
This article covers how to add or edit a product description for an already published product.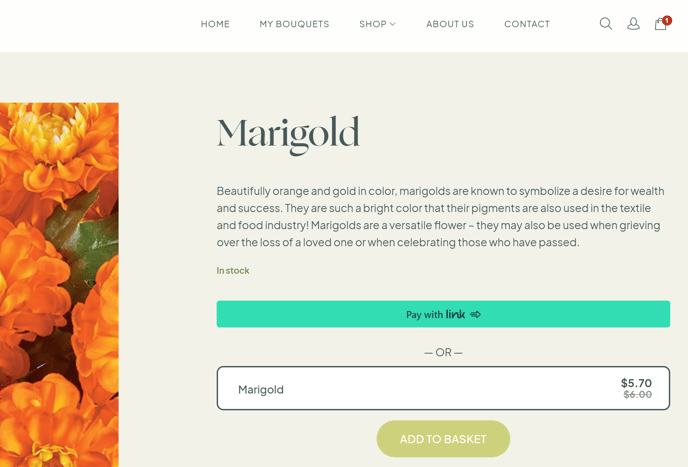 Navigate to Products > All Products and find the product you want to edit. Click on it to open the Edit Product screen.
Scroll down to the Main Description and Short Description text field.

In Main Description, type or paste your product description. The image above shows how a Main Description may appear when published, depending your website's theme.
Your website's theme may or may not support Short Description. This is a separate one- or two-sentence description that shows up on the product page (detached from the Main Description) and beneath the product thumbnail on catalog or search result pages.
If your site does not show the Short Description, catalog pages and search result pages will most likely show the first few words of your Main Description instead.

When you are finished editing your Short and/or Main Description, click Update

in the upper right corner of the screen.

Check how the description appears on your website, and adjust again if needed.